Luxurious Wedding transportation
Luxurious Wedding Transportation Coventry
Many people disagree with the idea of a soulmate. That someone in this world exists who is everything you've ever wanted is something many people find hard to believe. But once you find a person who loves you withal, who makes you laugh when you're feeling down, and who gives you the strength to face every new day, you start becoming a believer. Love isn't hard to find, but true love is. When you've finally found it, and in your heart, you have no doubts, it's the most beautiful thing in the world. It leads down to a path of marriage, and a happily ever after. But the marriage part has to come first.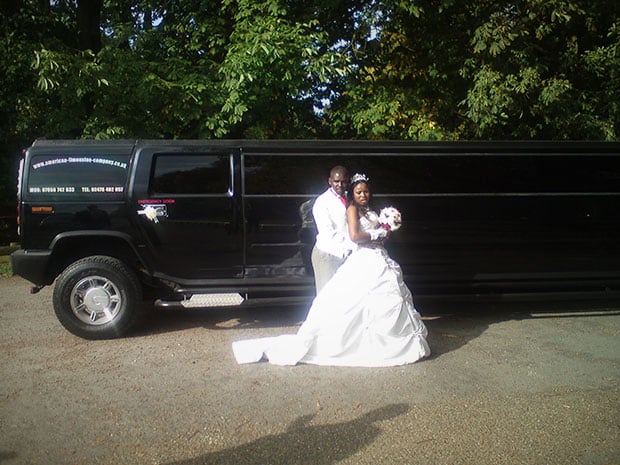 The Big Day Wedding Limos
That day when you swear your love before family, friends, and maybe before God, is a day that ought to be celebrated in style. The occasion has to be as elaborate and as extravagant as possible. Nothing captures this magic quite like a lavish ceremony. The right setting has a way of adding more significance to the event. It's the reason why reserving a wedding venue should come first. A picturesque backdrop evokes such deep emotions and makes for some awesome photography.
Wedding transportation also counts. As you're whisked away to the wedding venue, the fleet of cars becomes symbolic of your special day. Being at the centre of it all, you are able to feel the energy of the universe behind you. It also repeatedly strokes your ego, and adds a lot to your esteem.
Coventry Wedding Limos
Thankfully, the wedding car industry is a diverse one, and you are spoilt for choice. We have an abundance of luxury cars, each with its own allure.
Do you want an ultra-luxurious wedding car? Go for the Rolls-Royce Phantom. It's the epitome of luxury when it comes to terrestrial transportation. With its spacious cabin and luxury features, the drive to and from your wedding venue will be unlike anything you've experienced before.
Crave for more space? Choose the Chrysler 300 Limo. It is sophisticated, plush, and quite the attention-grabber.
Other options range from the Mercedes S Class and Chrysler 300 saloons to the Lincoln Limousines.
It is entirely possible to hire more than one of these. If you feel a little extravagant, and want a wedding that makes headlines, you can have the Chrysler Pair, as well as the Ford Excursion Limo or Hummer Limousine for your bridesmaids and groomsmen.
The limos are prepped according to your desires. With decorations that compliment your chosen wedding theme, your wedding cars can effortlessly blend into the event.
You can specify all the extras that you want, such as red carpets, and expensive bubbly.
For an event that you only get one chance to do right, you are at liberty to make it as elaborate, and as excessive as you deem fit. With such lavish limos from a local
Coventry Car Hire Service, all chauffeur-driven, you can create a modern-day fairy tale.
Remember to book well in advance. It guarantees you more access to the wedding cars and limos that you want.