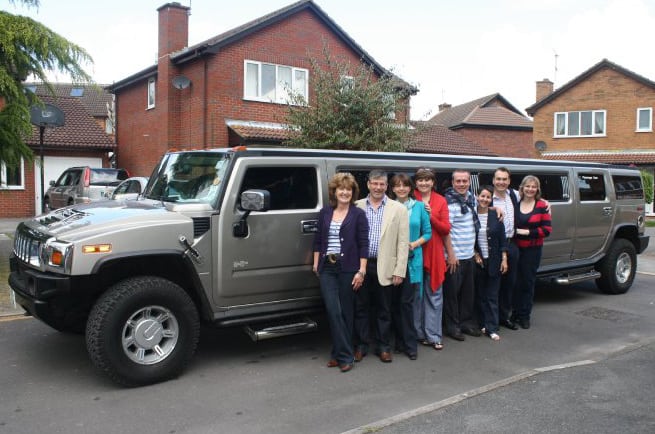 Silver Hummer Hire Coventry
Silver Hummer Hire Coventry
Whether it is your wedding day, corporate function, formal or any other special occasion you can travel to your event as if you are a Hollywood movie star with 1 to 12 of your friends.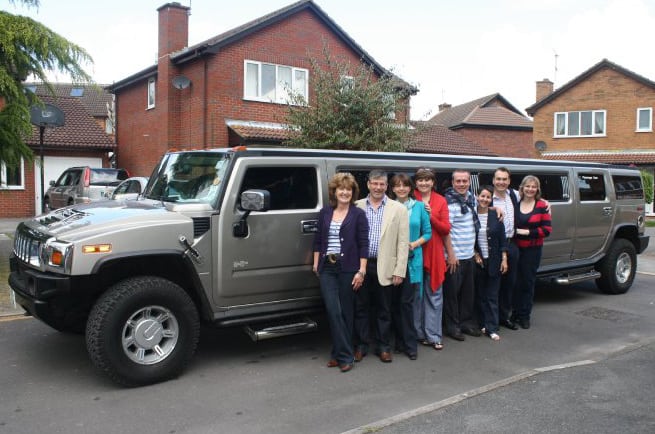 Silver Hummer
165 stretch Hummer
12 passengers
COIF (certificate of Initial Fitness)
Massive Base sound system
Separate VIP Area
13 Colour Changing ceiling
4 Plasma Screens
2 Cocktail and champagne bars
Full Night Club effect Laser
Luxury 2 tone Leather seating
Air Con
Massive Chrome Wheels
Party Hummer In Coventry
Planning a party?
Coventry Silver H2 Hummer hire is the ultimate way to enjoy your night out. With five LCD TV's, DVD system, and full-length mirrored ceiling you will be sure to have an unforgettable experience. We also offer a variety of packages for all budgets so you can find the best deal for your event.
Book now and get 10% off! off-peak travel Our vehicles are available 24/7 with a small deposit required so book today!
Contact Julie and the team now on 02476 403701 or email
Enjoy Your Stay With a Silver Hummer Hire in Coventry
A silver Hummer limousine is a great way to explore the town of Coventry and its surrounding areas. If you are considering a trip to the area, there are many ways to make the trip more enjoyable for everyone. One of the best ways to travel in style is with a party bus rental. When you hire a party bus, you can enjoy the beauty of the area around your travels and have a professional driver that will take care of anything that may come up. There are many types of party buses available in the area and this is a great way to see the city and its many attractions while you are on the road.
Whether you are visiting from out of town and want to make your way in style or you just want to travel in style and have a good time, you should consider hiring a luxury limousine for your visit to the area. A silver Hummer limousine will make any occasion a memorable one. There are many places that you can enjoy the amenities of a luxury limousine and when you decide to visit a popular destination like Coventry, you can make the most of your trip with the use of a party bus.
The Silver Hummer Hire in Coventry is the ultimate way to enjoy the area that includes the historic Royalston Place as well as the many entertainment and dining spots that are located within a short walking distance. You can choose from an assortment of limousines which include classic models and some of the newer limousines on the market today. When you choose to book a limousine for your visit to the city, you will be sure to be ushered through the front door of a luxury vehicle that provides everything you need while you are on the road.