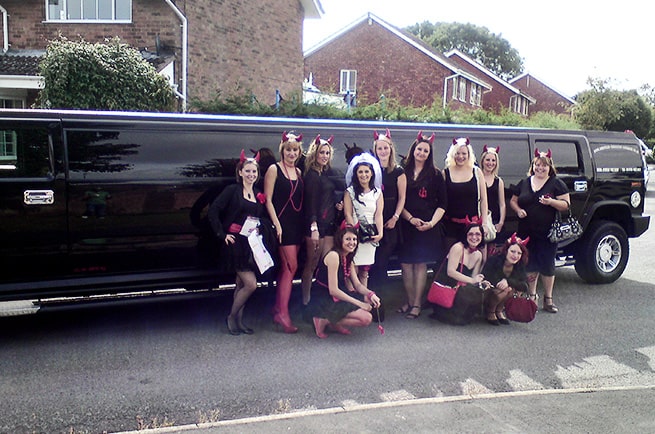 Black Hummer Hire Coventry
Black Hummer Hire Coventry
The Black Monster H2 Hummer is the biggest 16 seated legal Hummer in the UK today – being the Extreme model seating 16 passengers comfortably The H2 Monster Hummer is equipped with state of the art technology, lighting, sound vision.. 16 passengers.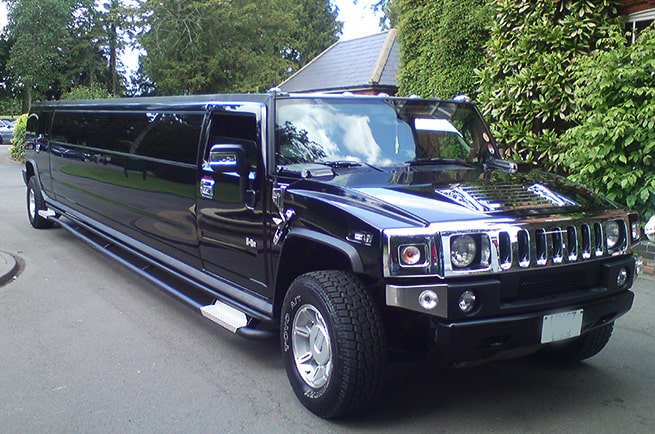 Black H2 Hummer
200 stretch Hummer
16 passengers
COIF (Certificate of Initial Fitness)
Massive Base sound system
Separate VIP Area
13 Colour Changing ceiling
4 Plasma Screens
2 Cocktail and champagne bars
Full Night Club effect Laser
Luxury 2 tone Leather seating
Air Con
Massive Chrome Wheel
Black Hummer Hire In Coventry
If you're looking for a Hummer Hire, we have the perfect vehicle for your needs.
We specialise in providing our clients with the best possible service and experience when it comes to renting a Hummer. With years of experience under our belt, we know what it takes to make your event or occasion unforgettable.
Our vehicles are available for hire all year round so there's no need to worry about availability on special occasions like weddings or proms. You can also choose from one of our many packages that suit any budget and preference! All you need is some space and an open road – Coventry Black will take care of everything else!
Click this button right now to find out more information about hiring a Hummer today!
Experience Coventry With a Black Hummer Limo
Hummer limo in Coventry is the best option for sightseeing and experiencing the city. With its sleek design, it gives you the impression that it's waiting for you at every corner. With all the modern amenities including a DVD player and audio system in the limousine, you and your guests will surely enjoy your trip. You can hire a limousine to pick up your guests from the airport or even to have an evening out at Coventry city's famous pubs and restaurants. You can enjoy the city's nightlife with limousine hire in Coventry.
The interior of the limousine is fully furnished with LED TV screens, DVD and Radio. It also has large comfortable seats that are made for two people. There are large LCD television screens in the vehicle and you and your guests can watch as the game or concert is being watched on the TV screen inside the limousine. There are also snack machines and a mini-bar inside the limousine that you and your guests can replenish yourselves.
Because of its superior style and luxury, you will definitely be amazed by the cost of the limousine. You can hire a limousine for the entire day, or just for two hours. With advance booking, you can plan for the most exciting days of your break in the city, such as the sporting event, Halloween and Oktoberfest. With limousine hire in Coventry, you will be able to get the most out of your trip.