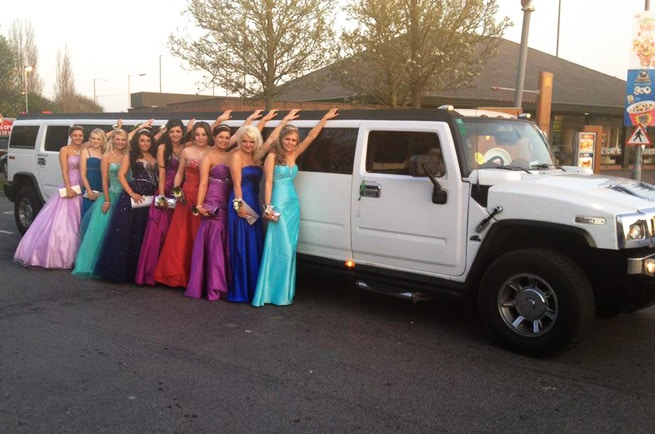 White Hummer Hire Coventry
White Hummer Hire Coventry
Super stretched Hummer in white is COIF (Certificate Of Initial Fitness) approved and licensed for up to 16 passengers per journey. Enjoy some VIP treatment with a fun, comfortable and memorable ride in our white Hummer limousine! 16 passengers.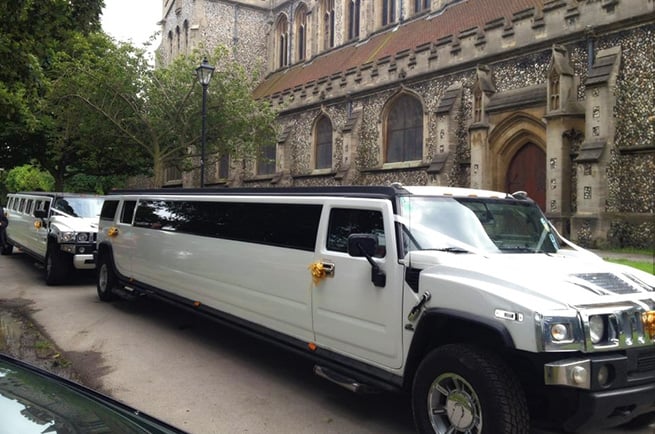 White Hummer
Sleek Single Long Window Look with 24 LED Coach Lights · Plasma screen
Overhead Touch Screen Controls
Premium AM/FM/CD · DVD
Surround Sound Full-Length Stainless Steel Mirrored Ceiling with Fibre Optics
Fibre Optic Bar (6-Colours)
Full-Length Simulated J-Seat
Power Solid Divider · Dual rear air-con
Dimmer lighting · Intercom · Vanity mirrors
Black Luxury Leather interior
Champagne & cocktail bar · Privacy screen
Tinted windows · Neon lighting · Stargazer ceiling
Air conditioning · Mood lighting
White Hummer Hire In Coventry
Looking for a fun, comfortable and memorable ride?
We have the perfect vehicle for you. Our white Hummer is COIF (Certificate Of Initial Fitness) approved and licensed for upto 16 passengers per journey. It's also available to hire in black or silver. You can enjoy some VIP treatment with our super stretched Hummer.
Desire: Hire one of our vehicles today! Book online now or call us on 02476 403701 to find out more about our rates and availability. We offer great discounts if you book early so don't wait too long before booking your next event!
Advantages of Coventry White Hummer Hire Service
If you are looking to hire a limousine in Coventry, it's wise to find out if the company you're considering will provide a White Hummer Hire service before you book your date. While there are companies that only work with certain limousines like Rolls Royce and Chrysler Town cars, many of the limo rental services in the West Midlands also offer other types of limousines like the Hummer limousine. The difference between a standard limousine and a Hummer limousine lies mainly in the size and amenities that are offered by the two.
A White Hummer Hire vehicle is basically a town car or mid-size limo that has been designed for people travelling in style. These limousines are larger than usual in order to accommodate more passengers. Although some of the town cars on the market today are very similar to the limousine, they are usually much less expensive and are typically limited to being able to carry eight passengers. While the cost may scare you when it comes to first-hand limousine rentals in Coventry, remember that you will still be saving money over most car rentals.
One of the best things about a White Hummer Hire is the ease in which you can rent the vehicle. Most of these vehicles are available twenty-four hours a day, seven days a week, making it easy for anyone to have the space they need for their business trip or meeting. You can also request that you are picked up at your hotel and driven directly to your appointment, making it easy to get in and out of the limousine on your own.