Limousine & Wedding cars
Limo Hire Coventry
We provide luxury limos, wedding cars and hummer hire in Coventry.
Calls us now to book limo hire services at reasonable prices
Limo Hire In Coventry
Fully cleaned & disinfected limos prior to every trip.
A stretched luxury limousine hire Coventry for special occasions from prom nights, birthdays, nights out at some local restaurants, hen night party before your wedding day. All care of our uniformed chauffeurs. If you are looking to book a limousine hire wedding car for your special occasion, you've come to the right place.
We know how important your limo hire occasion is as a local family run business, we'll work with you to tailor the service to your exact requirement. Our stretch limo hire fleet is based in Coventry, and we encourage anyone that wants to rent American style stretch limos or wedding cars to come and visit us to choose the limousine they want.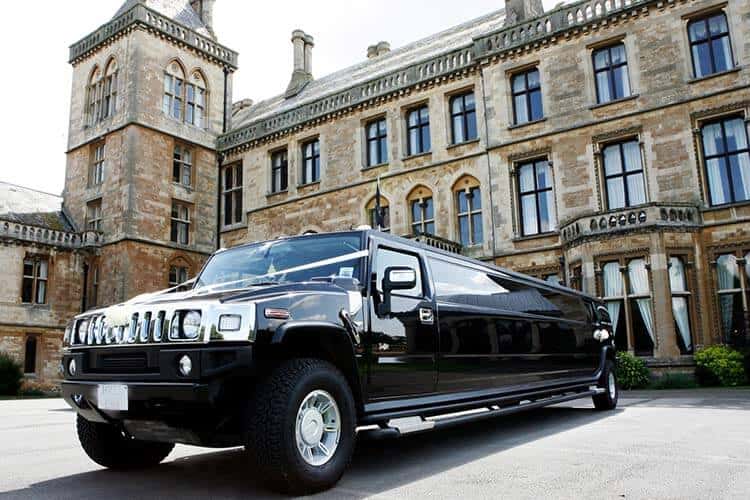 Wedding Limo Hire Coventry
Fairy tale Wedding Cars – the very finest Wedding and special occasion cars with the finest service.
Professional Chauffeur Service Coventry
Celebrate A Stag Or Hen Night In Style. Stretch Limo provide the best and low rates services. Create your own Limousine Hire Hen Party package
big 16 seater Coventry limos
Prom Transport Hire or Party Bus School Prom Limos are your one-stop for quality school prom limo hire home pick service available.
Limousine Hire Coventry
We offer a 24-hour chauffeur limo service and operate throughout the UK taking clients to events such as Royal Ascot, Formula 1 at Silverstone and theatre trips to Stratford upon Avon and London. With clients from Birmingham, Leicester and Nottingham, we are not just focused on being the Best Limo Hire Company In Coventry and value each and every one of our customers. Read their testimonials.
When you hire limos from us, the exact limousine hire company you've booked will arrive early, cleaned inside and out, driven by an immaculately dressed chauffeur who will take care of you to provide a VIP limo hire experience.
Coventry Limousine Hire
Hire options for every event and all kinds of budgets; You have the opportunity to view the car you and your guests wish to book, Allowing you to rest in comfort knowing you have picked the right company and vehicle for your journey.
In addition to the Bentley Arnage, which is perfect for a traditional wedding, all range of limousines carrying more than eight passengers has been safety checked to meet the recently introduced COIF legislation.
Coventry Limo Hire Service
If the colour is important, we have white Hummers, silver Hummers, a black Hummer, and for hen nights, we even have a pink Hummer hire service.
Being able to seat 16 people, hiring a Hummer is a cost-effective way of making that dramatic entrance at a School Prom. Have a look at pictures and testimonials from pupils at schools in Coventry, Nuneaton, Atherstone and Leicester who've already hired a limousine from us and really enjoyed being able to play their own music and DVD's.
With over 10 years of experience transporting customers around the West Midlands, you will be in safe hands
We can offer a large variety of different wedding cars & limousine models depending on the occasion.
Executive Car Hire
Hummer Limo Hire is also ideal for large groups going to events such as Royal Ascot, The British Grand Prix at Silverstone, taking in London Show or Pop Star Parties where children can record their own favourite music track.
Our quality chauffeurs are extremely well presented, courteous and professional.
Coventry Rolls Royce Phantom Hire
The Rolls Royce Phantom will hold the bride and dad or Corporate Event 3 to 4 adults comfortably,
as well as three large suitcases and three carry-ons. No matter what the occasion is, we can provide
the perfect luxury chauffeur driven vehicle to suit any occasion.
We offer wedding car hire and our chauffeur driven car service.
I and my team understand how important your wedding day is to you.
---
Coventry Limo Hire Prices
Coventry City is known for its ring road and concrete structures, but it offers visitors plenty of Georgian and mediaeval interest, including the remains of a city wall, historic gates and three spires that are immediately visible.
Coventry has benefited from a number of significant investments in cultural venues and entertainment complexes, the City Transport Museum and the Coventry Cathedral ruins and has created a number of public squares and central gardens.
There is such a wide selection of tourist attractions here that, by day or night, you will find plenty to do.
We offer a large range of vehicles to suit all your requirements. Wedding Hummer Limousine Hire Coventry We've got a wide range of wedding cars and party limo-buses, too.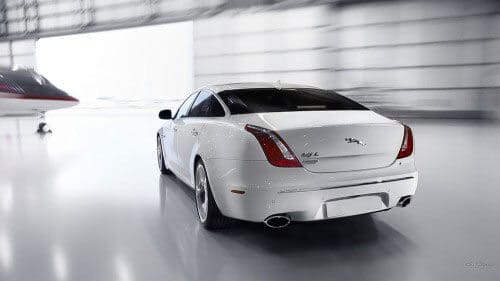 ---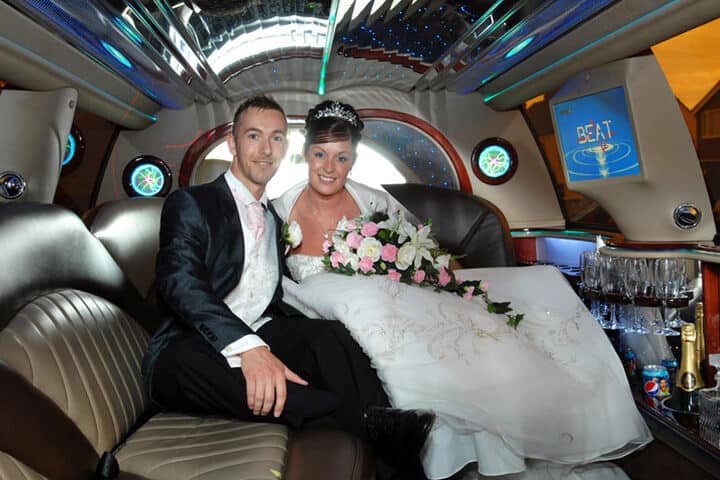 Wedding Limo Hire Coventry
We have been fortunate enough to be part of many couples wedding day and have chauffeured brides to traditional church weddings, civil wedding ceremonies and Asian weddings all over the Midlands, including Coventry Cathedral and the Coventry Registry Office.
Fleet of vehicles (cars for hire)
We have a variety of different limousine styles, including the classic white eight-seat Lincoln wedding car, a 13 seater white Ford Excursion, Baby Bentley and the prestige Bentley Arnage all of which provide a perfect backdrop to your wedding photographs.
For more information or a quote on any of our services, Allesley contact Julie at Coventry Limo, also VIP entry to nightclubs.
---
Professional Chauffeur Service
Our passengers' safety is our highest priority. We are committed to excellence.
Current licensing is maintained at all times, and drivers must continually satisfy safe-driving requirements.
Our latest model full-size modern wedding cars provide comfortable transportation of up to four passengers with enough baggage room for three standard size bags. These roomy vehicles are the best way to have a memorable time and get around town safely for the bridal party or older relatives.
Luxury hire prices can be emailed to you.
Help Keep Business Local
For more information or a quote on any of our services, contact Julie at Coventry Limo
Brilliant brilliant Limo service
Hi Julie, it's Neelam we booked a 13 seater hummer limo for my daughter's end of year school prom and this is to let you know it was fantastic and they knew nothing about it until the limo came down the street they absolutely loved it and had a brilliant time, will definitely recommend you to others I have done anyway before the limo came because you have been really helpful and welcoming when I came to pay the rest of the balance. Brilliant brilliant service and thanks a million once again
Neelam | Radford
School prom happiness in Coventry
---
Wedding Limousine Hire
Cheap Royal Ascot Package Rolls Royce Phantom Wedding Car Hire Limo Cheap Hen Night Hire Coventry Stag Night Party Bentley Wedding Car Hire Our phone lines are now available to give you a quote to put a smile on your face for your wedding car hire. From the baby Bentley limousine, party bus hire, h2 hummer 16 seaters, Rolls Royce Phantom or the Bentley Flying Spur, we have wide sections of wedding cars to choose from; we will provide you with a Ribbon colour of your choice with every booking, so call now for a no-obligation quote and make your big day a one to remember.