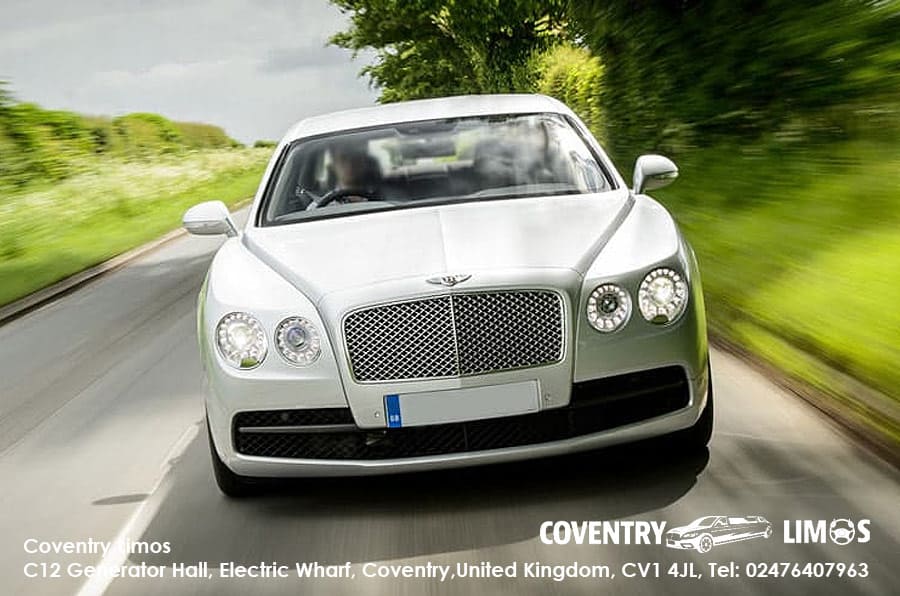 Bentley Flying Spur Hire Coventry
Bentley Flying Spur in Coventry services of many well-trained and uniformed chauffeurs legroom spacious for the passengers at the back
Bentley Flying Spur Hire Coventry
The Bentley Flying Spur is a one-of-a-kind four-door that offers both space and independence. The ability to make your own decisions, as well as the need for pure refinement and style.
Bentley Flying Spur Hire for all occasions. Birthdays, girl's nights out, engagements, anniversaries, school proms, concerts or simply a way to arrive in Style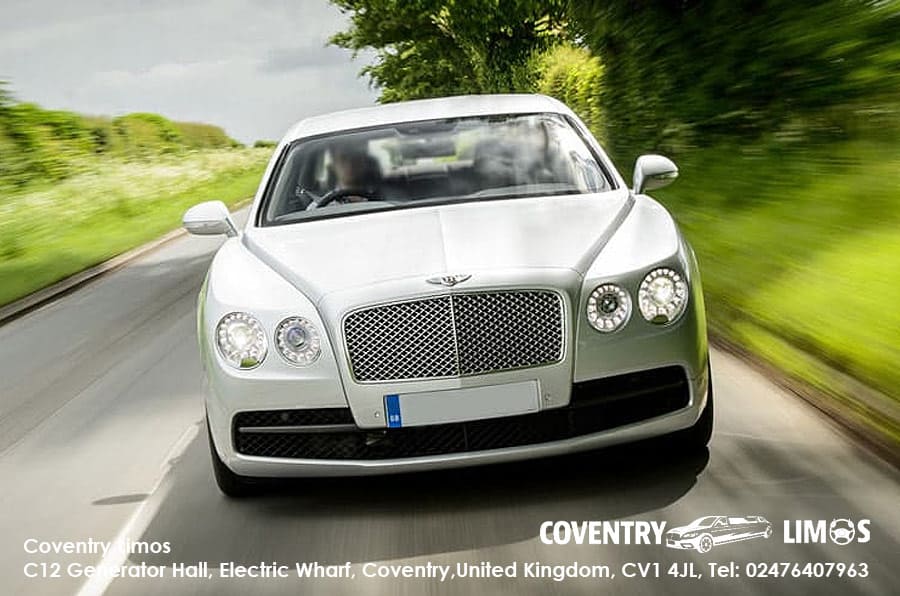 Bentley Flying Spur
4 passengers
Large Case: 2
Hand Luggage: 2
Doors: 4
Luxury Leather seating
Air Con
Popular Journeys: Corporate travel • Wedding Hire • Luxury Airport transfers • Events • Private Tours • Shopping Trips • Proms
Bentley Flying Spur Hire In Coventry
Unparalleled craftsmanship meets cutting-edge technology.
The redefined Continental Flying Spur is a sumptuous and spacious four-door Grand Tourer with the heart and soul of the world's most stunning high-performance coupé. It provides enhanced levels of personalisation, comfort, and ride quality taken to new heights.
A place where you and your fellow travellers can appreciate the unlimited space and pure potency of a world-class facility. This car is a true eye-catcher, great for any wedding, business trip.
Experience Coventry With a Bentley Flying Spur
The Bentley Flying Spur is a unique type of vehicle as it has been designed to be the perfect partner for a working person, who works long hours and needs to keep their car in perfect condition. The car is so well designed that it was even considered by top designers to be futuristic. It can be hired for a few hours or on a daily depending to your needs. The Bentley Flying Spur Hire is one of the most sought after cars by many professional people, as it is designed to withstand any driving conditions that can be found on the roads around Coventry.
Shopping Trip Bentley Flying Spur
It can be hired through any one of the renowned car hire agencies that are based across the Midlands, allowing the people to continue to work whilst keeping his Bentley safe and sound. If you were to hire a car for the family, then it would make more sense for him to use the same agency that they use to hire his Flying Spur.
Bentley Flying Spur Shopping Trips To London From Coventry
Some people prefer to hire a car on a daily basis, particularly when they travel out of the city. It makes sense to look into this option, as it allows you to get the vehicle that you need..