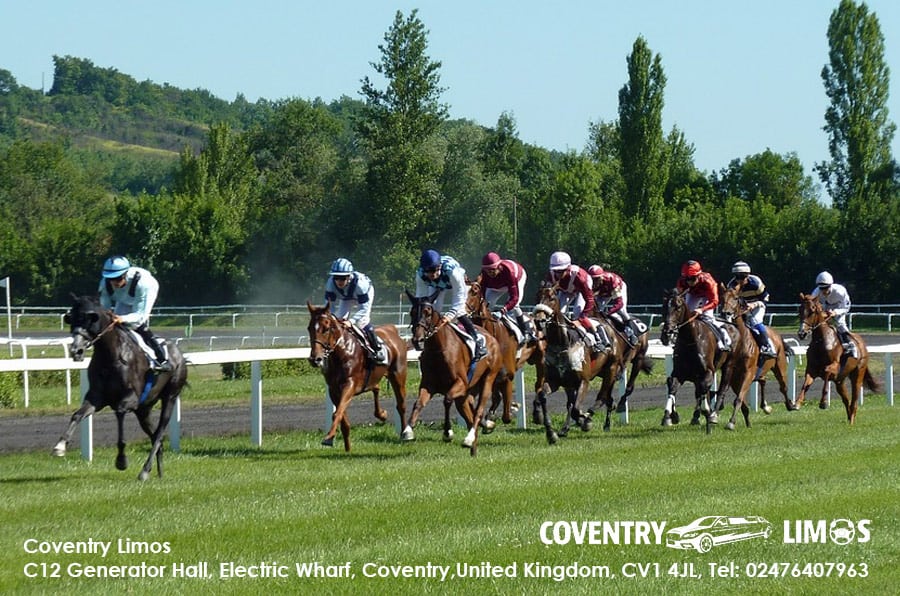 A Day at the Races Limo Hire
Hen Parties at local club or pubs in Coventry or up to Birmingham
Royal Ascot Limo Hire Coventry
It's hard to think of majestic creatures and not conjure the image of horses. These creatures have been loyal companions for centuries, and even now, their presence invokes a sense of awe. They are somewhat rarer than days past, but thankfully in these English lands, they are still a common sight. If you love equestrian shows, then you must know of the Royal Ascot.
Royal Ascot is coming up!
We're here to make your day as easy and enjoyable as possible. Our fleet of luxury cars will take you anywhere in style, comfort and safety. Whether it's a short trip across town or an all-day excursion, we have the perfect vehicle for you. You won't find better service than ours at any price point.
Let us take care of everything so you can enjoy the event with peace of mind that your transportation needs are taken care of in advance. Book now for our best rates on limo hire services! Or call us today to get more information about our packages and pricing options.
Contact us today to book your next ride!
Hire a limo for Royal Ascot Coventry
An event closely associated with the Royal Family, but one whose public involvement is more than welcomed, the Ascot is an important event in the social calendar. Everything from the Royal Procession to the races oozes of class, and it's unsurprising that every Brit with good taste wants to be associated with the event.
The truth remains that the social attributes of the Royal Ascot outweigh the races themselves. Indeed, over the course of its history, spanning a few centuries, the event has grown to attract an affluent class of people. It's the event where appearances matter. And while the action offered by the thoroughbreds as they outdo each other remains the centre stage, it is the colour, the fashion and the magnitude of attendees that make the Royal Ascot the go-to race event in all of Europe.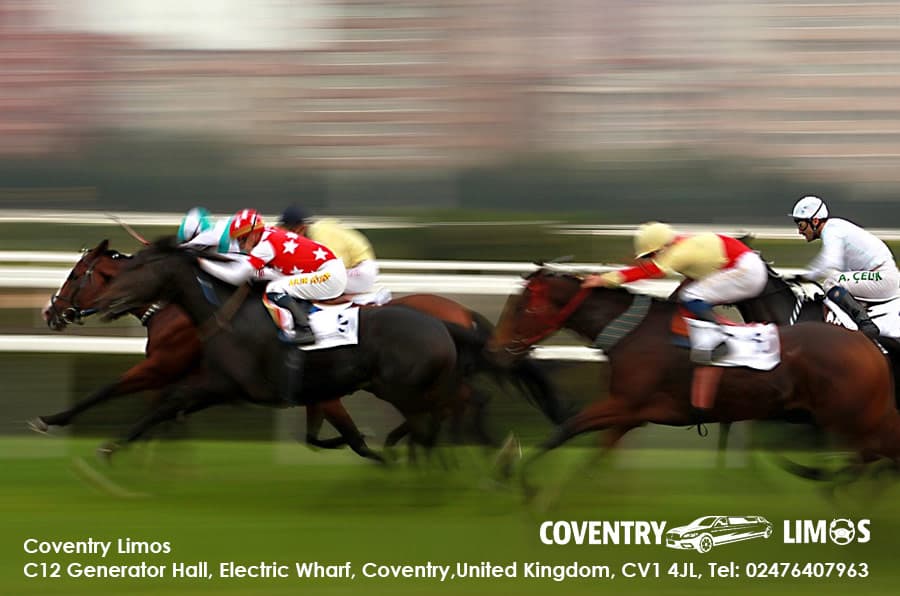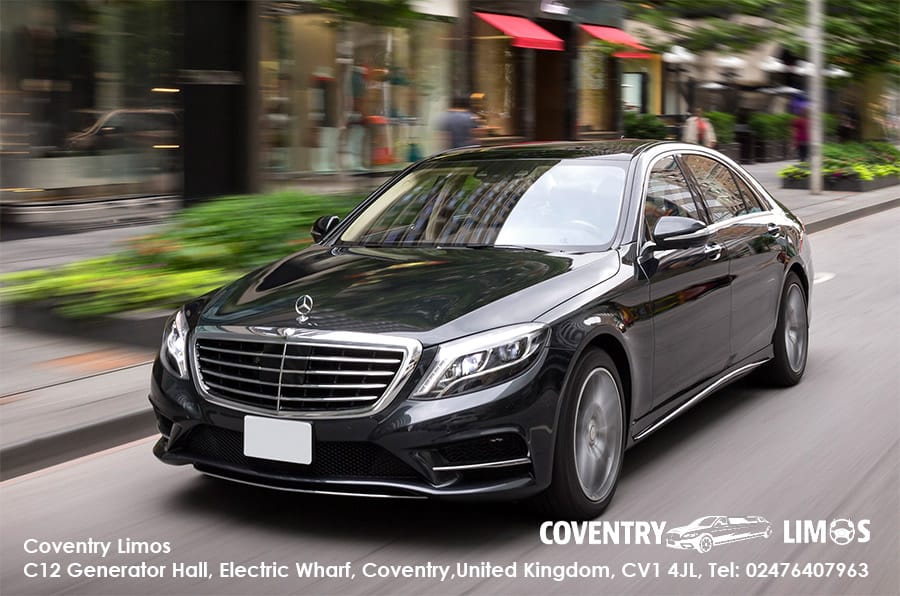 Royal Ascot limo hire chauffeur
If you want your attendance to make the headlines, you have to go all out. As far as making impressions and grabbing attention goes, you can't do better than a limousine. These luxury cars are not built to be understated. With their custom exteriors and plush interiors, these lavish creations make sure every head is turned, and every jaw dropped.
For an event such as the Royal Ascot, a limousine whose extravagances cannot be concealed ensures you get the spotlight. Alighting from one with your designer dresses and fine suits will ensure the cameras fall in love with you.
Royal Ascot Limo hire Coventry
It's the kind of event which calls for an entourage. With the Black Hummer or Ford Excursion limousine, three neither three nor ten is a crowd, because everyone will be seated in kingly comfort. With chauffeur services to boot, a limo transforms you into a person of intangible worth, whose affluence cannot be measured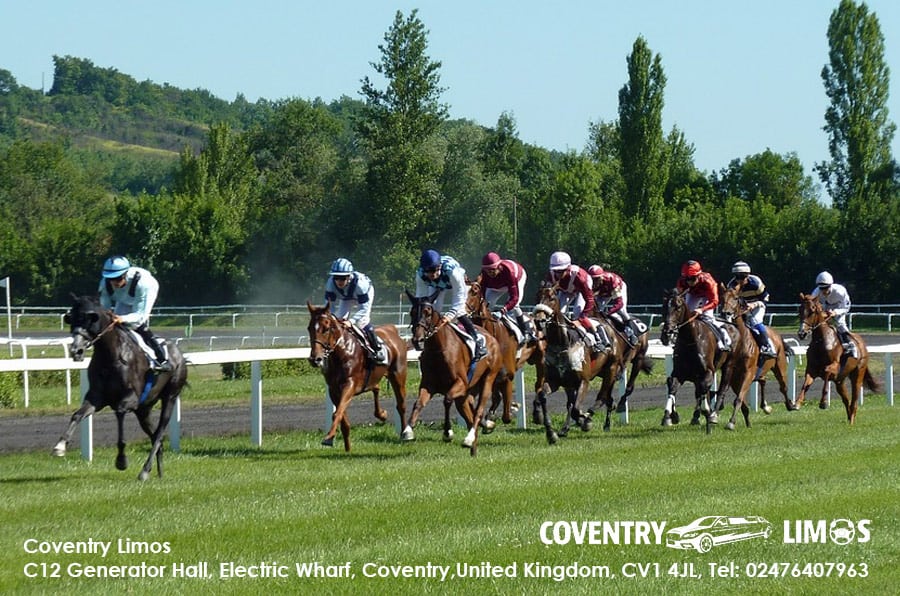 Ascot Limousine Hire and Hospitality Packages
When the thoroughbreds you support emerge victoriously, you will have an ideal place to take your party. The interiors of the stretch limousines are really elaborate, designed to hold a party of celebration. With neon lighting, fully stocked bars, TVs and DVD Players, and state-of-the-art surround systems, all the makings of a party are made present. There's even a privacy divider to guarantee discretion.
With Royal Ascot, it's very sensible to plan ahead of time. Make your reservations early on, and you will have the whole fleet from Coventry Limos to choose from. You can forego the stretch limousines, for a luxury car such as the Chrysler 300 or Bentley Arnage, if you want it to be a close-knit affair for you and your significant other.